What is a Mini Newborn Session?
This is my base Newborn Package, it's quick, it's simple, it's elegant.
These sessions are up to 60 minutes long, and take place in my home Newborn Studio in Okotoks.
I offer 2 options, either Prop poses (just pictures of baby) or Family Poses (parents and siblings with baby).
I aim to deliver a gallery of 15+ images, and you get to choose 6 digitally edited images, you can pick your favourite 6, with the option to purchase more.

If you want both options, as well as fabric, please see my other newborn packages.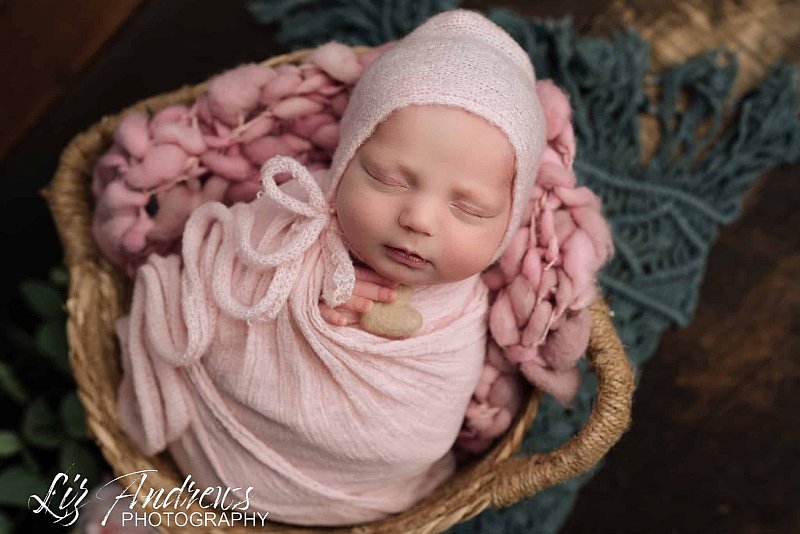 Mini Newborn Session - Prop Option
What photography props are used in a mini newborn session?
There are a wide variety of props to choose from, including:
miniture wooden beds
honey & targeryan buckets
crates & baskets
creative and vintage bowls
chairs, basinets & benches
We then pair these with beautiful furs, knits, wraps, wools, macrames and even flowers or twine to add our colours and textures.
This option is just photographs of baby.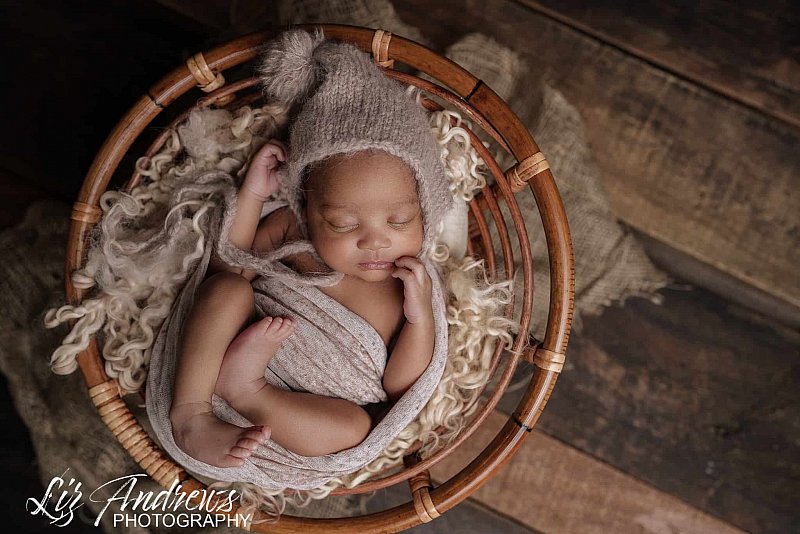 Mini Newborn Session - Family Option
What's included in the mini newborn session - family option?
This session is about the connection between baby and the immediate family. As a general guide, you can expect the following:
entire family with baby
parents with baby
each parent with baby
siblings with baby
each sibling with baby
Depending on our time, I will look to add as much variety in and between these combinations with different poses, backdrops and wraps.
I use timeless backdrops, which means plain with classic colours. If you have something specific in mind, please let me know before hand so I can ensure I have it in.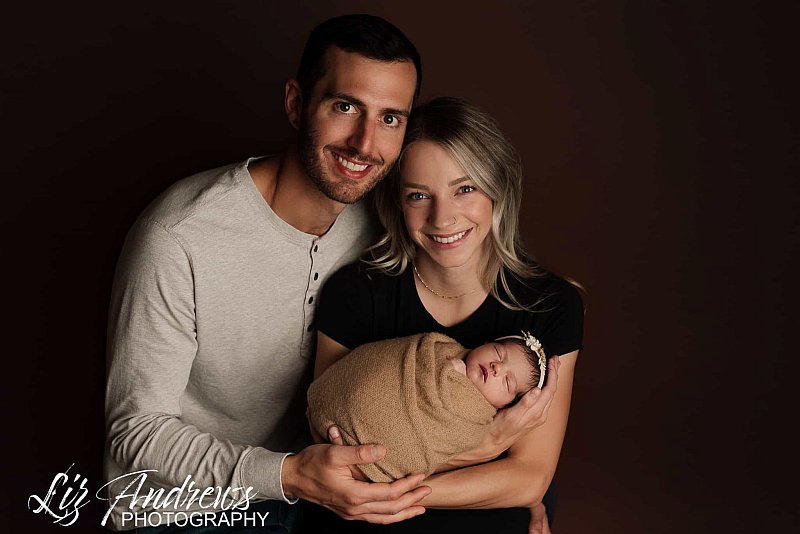 My newborn photography studio is located in Okotoks, AB.
What Newborn Photography Services do you offer?
Looking for a Newborn Photography Special Offer?
Look no further, I offer a Bump to Baby Package which can be added on to any Newborn session.
Simply select the maternity add on when booking your newborn session and receive an immediate discount on the stand alone maternity price.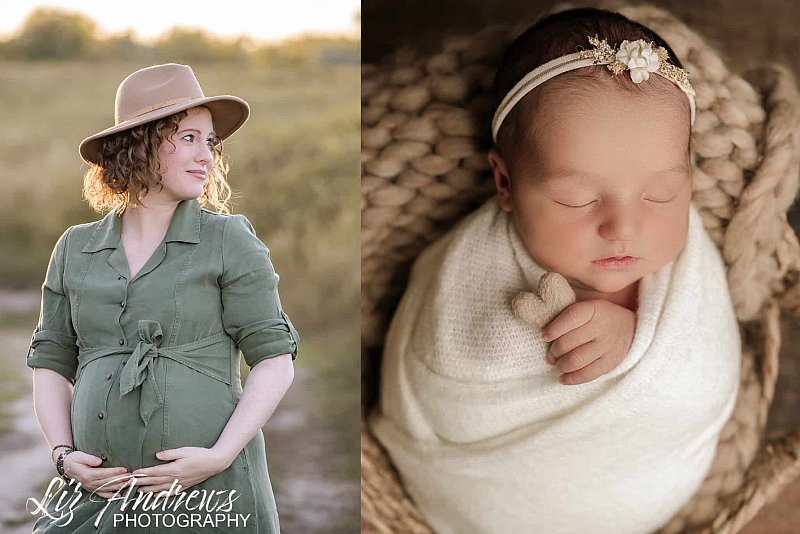 What else do you offer as a Newborn Photographer?
Do you offer Maternity Photography Services?
Yes! I have some great locations (and some I don't list in the mountains), as well as a wide variety of maternity dresses which are included as standard.
Immediate family members are welcome to join in, or you can make it all about you and bump!
Do you offer Prints, Canvas' and Albums?
Yes! I do my own prints using a 16 bit wide format printer. These are museum quality, fine art prints - not something you'll come across in a drug store.
Be sure to check out my boutique albums.
Do you offer discounts or have newborn photography sales?
Cheap photography isn't good, and good photography isn't cheap. I price myself very competitively and don't have sales or discounts. If my prices seem a little out of reach I would encourage you to consider your Newborn Photography options carefully, safety, equipment and prop quality, and photographer experience all effect the end product.
When do you have Newborn Photos?
Mini Newborn Photoshoots should take place between 5 and 14 days old, I usually suggest you book 7 days after your due date.
When you book with me, I pencil out extra time slots so I can be as flexible as baby needs me to be and I can change your session date as needed.
When is Newborn Photography safe?
Then answer is simple, anytime, when you have an experienced and properly trained Newborn Photographer.
A newborn photographer should be trained in all aspects of baby safety, such as handling, positioning, posing, controlling the environment and even reading baby and their minute feedback.
When should I book my Newborn Photography Session?
I would always recommend booking as soon as you have decided to have Newborn pictures taken. Because I pencil in extra time slots, it means my availability dissappears quickly.
My family photography is also seasonal so if you are expecting during those popular fall months, you want to get in the calendar quick!
What do I need to bring for Mini Newborn Photos?
You will be sent a prep guide once you book your session, this will detail how to best prepare for the session, and what you should bring along. As the Mini Newborn Session is just photos of the baby, and I provide everything required for photos, you just need things you would normally need for baby:
soother
expressed milk or formula (so we can ensure baby doesn't get hungry as your flow might still be just coming in)
change of diapers
and any comforts, drinks or snacks you mom needs
What to expect from a Mini Newborn Photography session?
Mom can sit back, watch and relax for an hour as I take baby off you hands and carefully dress and wrap them for the various photos.
I will regularly hand baby back to Mom for a snuggle and a feed as I move the set around. We'll be chatting (quietly as to not startle baby!) and generally putting the world to rights.
I try keep the studio as calm as possible, and it is for this reason I encourage you to leave Dad at home, but sometimes that's not possible (C-section, or very curious first time Dad's!) and that's ok.
Before you know it, the hard part is over and you just have to wait for the photo gallery!
What if my baby is late or early?
Don't worry if your baby doesn't arrive on your due date, I purposefully make extra room in my calendar for mini newborn photography sessions and I will switch your date at no charge.
All I ask is that you keep me updated on the birth so I can move things around accordingly.
If your baby is premature by more than a few weeks, I will let you know the best time to take those baby photos as we might wait until they are a little older (closer to the 2 or even 3 week mark). It all depends on the situation and baby, so stay in touch!