What is Newborn Photography?
Newborn photography is all about capturing photos of newborn babies shortly after birth, usually within the first 14 days.

Not only do babies look their cutest at this age, with their delicate features and little rolls, but they also sleep between 16 and 20 hours a day. As long as they are not hungry or uncomfortable, they will quickly drift off to sleep at every opportunity!
We will use these opportunities to get beatiful photos of your baby, styled to be timeless memories you can treasure forever. We will also capture the raw connection between baby and their new family with family, parent and sibling portraits.
Essential Newborn Package
My essential newborn package includes:
Up to 2 hours session time
20 Digitally Edited Images included, from a gallery of 30+
Additional image +$30
Option to purchase entire gallery +$150
Option to purchase maternity session +$200
This Studio Session includes:
Two Prop Setups | One Fabric Pose | Family & Sibling Poses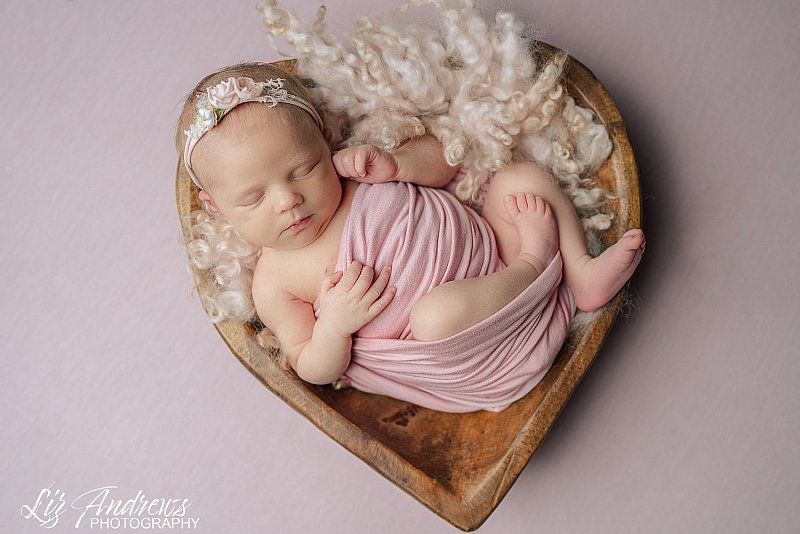 I provide everything that is required for the shoot, including, props, wraps, headbands, sleepers for the baby (I don't provide clothing for you and family).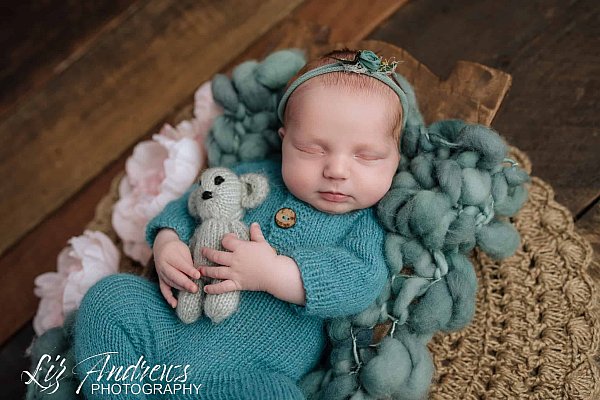 I have a wonderful selection of props, including:

miniture wooden beds
honey & targeryan buckets
crates & baskets
creative and vintage bowls
chairs, basinets & benches
We then pair these with beautiful furs, knits, wraps, wools, macrames and even flowers or twine to add our colours and textures.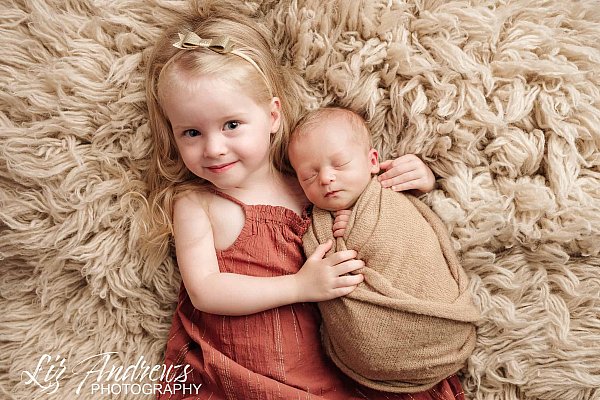 Fabric (including naked) Poses
Fabric poses show the raw beauty of your baby, without destraction or compromise. We carefully position baby to maintain their modesty and slowly add back bonnets, hats, and fabrics to stylize and compliment your gallery.

I have fabrics in all colours so we are sure to find something perfect!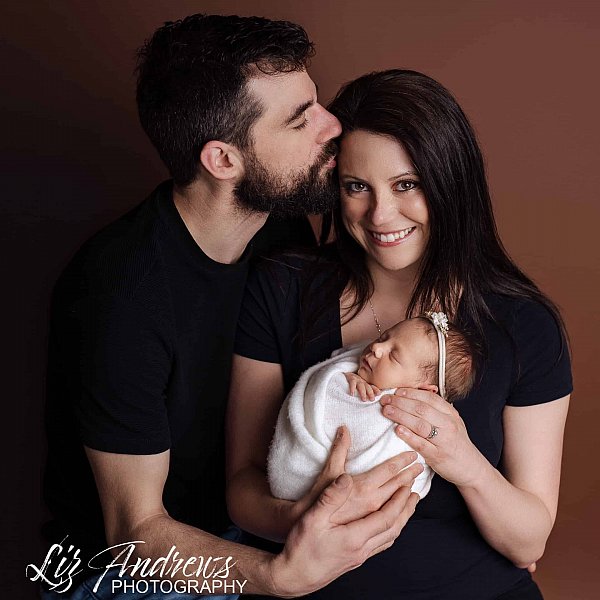 Family poses capture the raw unconditional love between baby and family.

You can expect a variety of different poses from the following combinations:

Full family with baby
Parents and baby
Each Parent with baby
Siblings and baby
Each sibling with baby

How do you know which Newborn Photographer to choose?
First and foremost, you want an experienced Newborn Photographer who is properly trained. Unlike other areas of photography, the safety of the client is the number one priority, photos come second.
Next, you should like your photographers style. Review the photographers portfolio and choose one that most closely matches what you are looking for. If you ask a photographer if they can replicate another photographers style or work, you are likely going to be disappointed or charged more!
Is Newborn Photography worth it?
Absolutely! It's such a small window of opportunity to get newborn pictures, and at a very emotional and overwhelming time.
If you want to lock in those memories when your baby is at their purest and most innocent, then newborn photography is priceless.
That being said, newborn photography is a luxury, if it is a choice between diapers and pictures, you should 100% choose diapers.
How do I take professional looking pictures of my baby?
In all honesty, go to a professional. If you are going to attempt to do this yourself, prioritize the babies safety and wellbeing.
Do not attempt to put baby into any poses or positions that they can't put themselves into, be completely aware of babies delecate airways, circulation and fragile joints and limbs.
As for tips for getting the photos to look professional, that takes years and a lot of training and expense, there are no quick wins I'm afraid.
What Newborn Photography Services do you offer?
Looking for a Newborn Photography Special Offer?
Look no further, I offer a Bump to Baby Package which can be added on to any Newborn session.
Simply select the maternity add on when booking your newborn session and receive an immediate discount on the stand alone maternity price.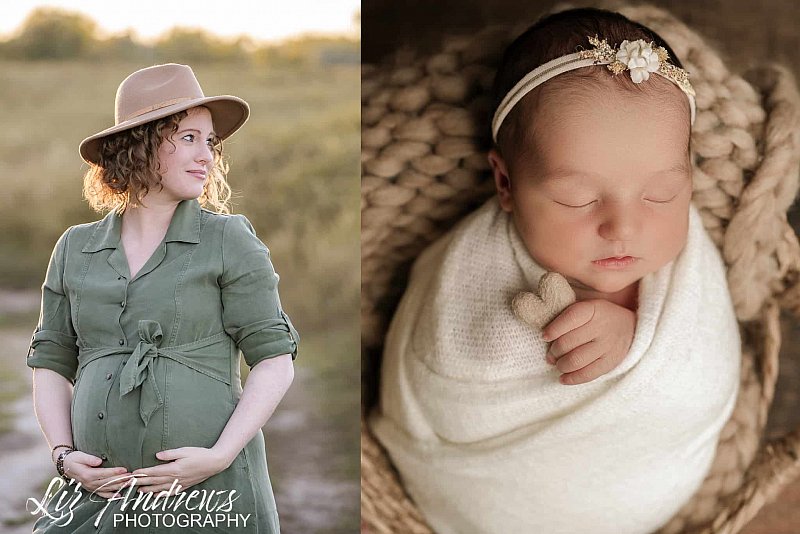 Do you offer any other services?
Do you offer Maternity Photography Services?
Yes! I have some great locations (and some I don't list in the mountains), as well as a wide variety of maternity dresses which are included as standard.
Immediate family members are welcome to join in, or you can make it all about you and bump!
Do you offer Prints, Canvas' and Albums?
Yes! I do my own prints using a 16 bit wide format printer. These are museum quality, fine art prints - not something you'll come across in a drug store.
Be sure to check out my boutique albums.
Do you offer discounts or have newborn photography sales?
Cheap photography isn't good, and good photography isn't cheap. I price myself very competitively and don't have sales or discounts. If my prices seem a little out of reach I would encourage you to consider your Newborn Photography options carefully, safety, equipment and prop quality, and photographer experience all effect the end product.
My Newborn Photography Studio is in Okotoks, AB.